Welcome
2021 Youth Summer Program & Activities


Sponsored by:


Rio Vista Youth Services and the City of Rio Vista
_______________________________<
Our Mission Statement
Brightening Lives One Day at a Time
To prepare youth in need, for success in life through education and recreational  opportunities.  Rio Vista Youth Services impacts youth with positive mentor-ship, community interaction and recreation applications that inspire self-confidence, friendship, and integrity in the hearts of all participants, as well as volunteers and supporters.
Everyone involved is charged with helping young people discover their individual gifts and develop qualities that will help them become happy and contributing members of society.  Rio Vista Youth Services makes learning about life's challenges a fun and fulfilling experience for everyone.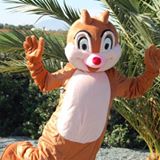 Rio Vista Youth Services  is a 501(c)(3) non-profit charity
EIN:45-4652081, supporting  the Youth of Rio Vista and the Delta Communities.
Rio Vista Youth Services is always looking for donations of goods, services or money.
Donate Money
Email Us with Comments or Questions
You Can Also Contact Us by Mail At:
Rio Vista Youth Services
P.O. Box 512
Rio Vista, CA 94571